Class One Cleanrooms the best Modular Cleanrooms in the industry. We manufacture our Modular Cleanrooms and modular Clean room wall system in our California factory.  California's leading Cleanroom Contractor of Modular Cleanrooms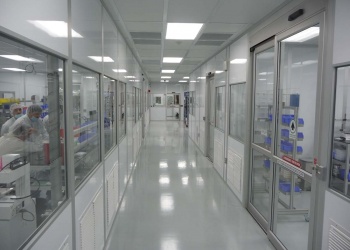 Custom Modular Cleanrooms
Modular Cleanrooms, ISO5-ISO8, Class 100-100,000. Cost effective designs by our expert cleanroom designers.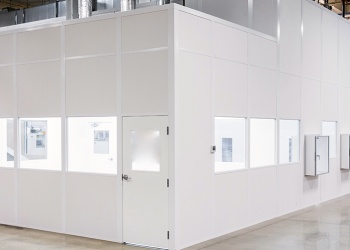 Our Customers
Allergan, Baxter, FDA, J&J, Medtronic, Regeneron, NIST, US Navy, Lockheed, Brookhaven National Lab, & Apple
Quality Modular Cleanrooms, Cleanroom Design, Cleanroom Manufacturing, and installation since 1976
Modular Cleanroom
10 reasons Why Modular Cleanrooms are preferred
With over 40 years of designing and manufacturing Modular clean rooms, Class One Cleanrooms approach is simple – we will design your cleanroom that meets your requirements and install if fast. Modular Cleanrooms are our only business, We are a California Cleanroom Contractor of cleanrooms utilizing non-progressive modular cleanroom wall system that looks great and performs to meet your exact cleanroom needs. Class One Cleanrooms is the originator of Modular Cleanroom and the negative cleanroom plenum design, which has become the industry standard for the most cost-effective cleanroom. We are the oldest cleanroom contractor in the cleanroom construction industry.
That is Why Class One Cleanrooms is your best choice to design and build your cleanroom.
Class One Cleanrooms factory located in Orange County California since 1976 has introduced our all new modular cleanroom with non-progressive 3″ modular cleanroom wall design that allows electrical in every connecting post and both sides accept standard duplex outlets and switches.
Whether you need a standard built Cleanroom or a modular cleanroom we are sure you will love our design.
Class One Cleanroom construction is a licensed General Contractor that can give you a turnkey cleanroom that is ISO certified
We ask the right questions and have the right answers to meet your cleanroom needs
You will talk directly to a Cleanroom expert
We build the best Cleanroom Modular wall system in the cleanroom industry
We build our own Fan Filter Units that are low wattage and low sound
Our approach will fit your process needs
Our company makes the highest quality gasketed cleanroom ceiling system designed specifically for cleanrooms.
Our non-progressive cleanroom wall system allows for electrical outlets on both sides of each connection post.
Single- source to construct your cleanroom
You don't have to know about how to build a cleanroom – you only need to know that Class One Cleanrooms is a company you can trust to build the best cleanroom with the most competitive prices.